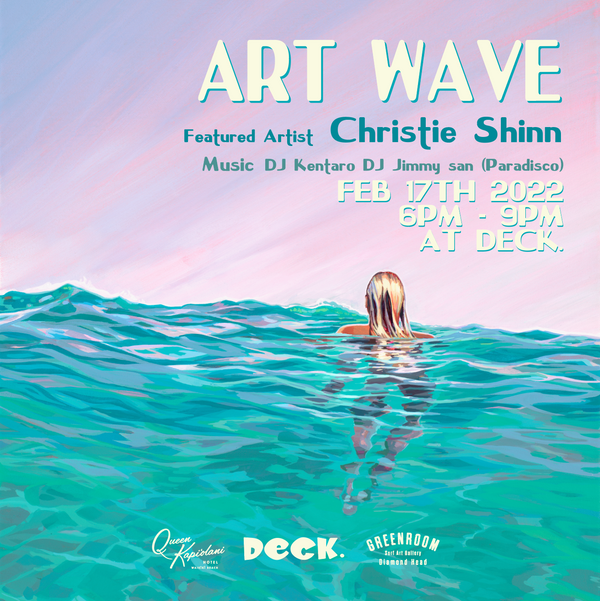 ついに開催日決定!Art Wave Christie Shinnアートショー
Aloha!
Greenroom Gallery Diamond Head presentation will showcase "Art Wave" Art Exhibition by Christie Shinn will be showing new works of art as well as open edition prints. She will be in attendance and will be available to talk story and sign artwork.The show will begin at 6pm and last through the evening until 9pm. This will be a very unique showing and is sure to be a lot of fun. It is free to attend.
Check in at the Deck's Art Wave Desk beginning at 6:00 p.m. and the first 100 people will receive a free drink ticket (Beer or Wine).
**All guests must provide proof of FULL vaccination and an ID with the same name, or a negative COVID-19 test result (taken within 48 hours from a verified testing facility) upon entry**
"ART WAVE" Art Exhibition
Art by Christie Shinn
Music by DJ Kentaro & DJ Jimmy san (Paradisco)
Date: Thursday, February 17th, 2022
Time: 6pm - 9pm
Location: Deck Restaurant – Queen Kapiolani Hotel 3rd Floor. 
150 Kapahulu Ave. Honolulu, HI 96815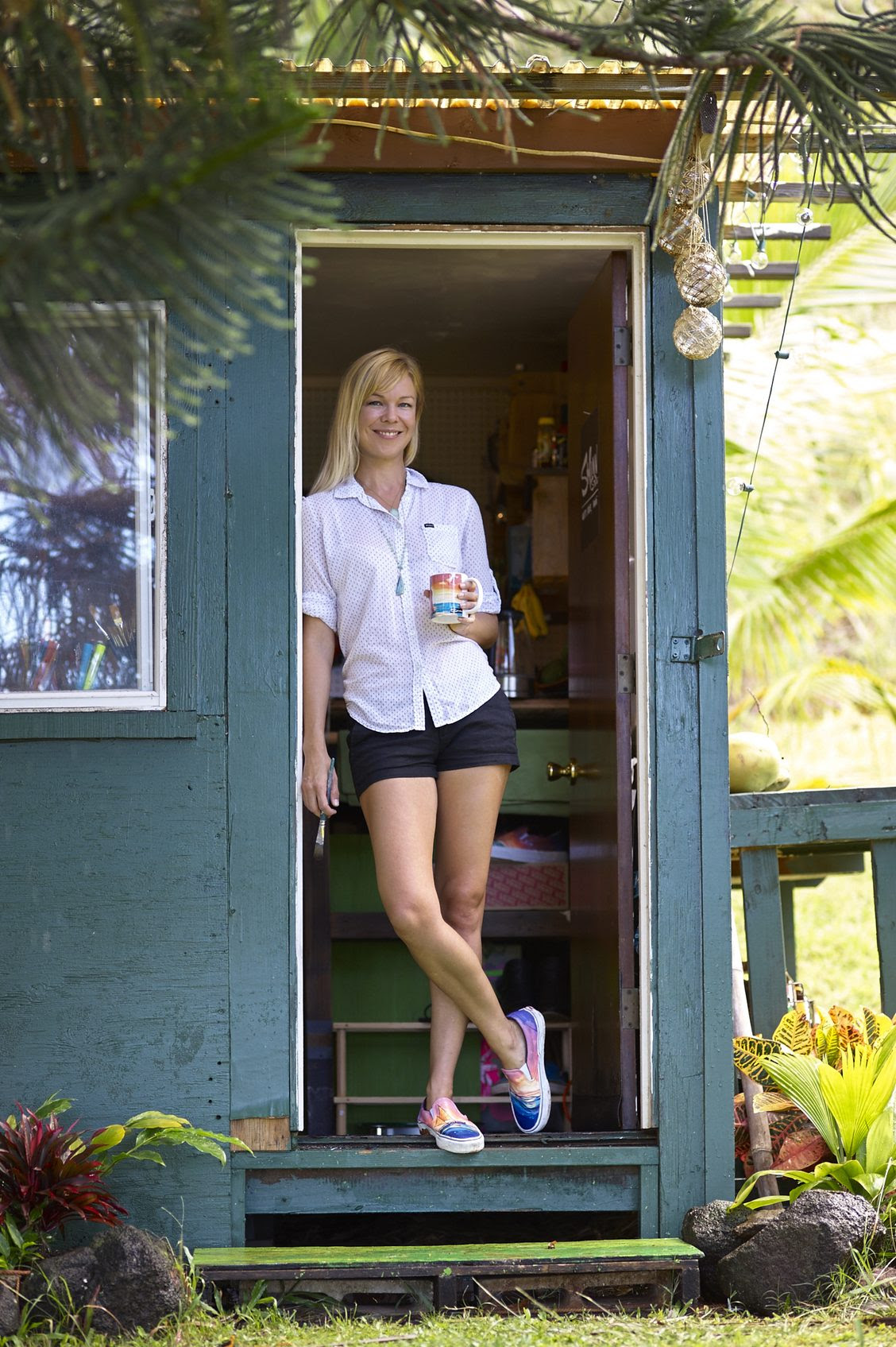 Christie Shinn
CHRISTIE SHINN is a North Shore artist with a passion for Hawaii, surf, art and design. With a bright, graphic style, SHINN documents daily life in Hawaii through her work. She steers clear of the familiar postcard imagery and, instead, focuses on smaller moments that are telling of the larger experience. Her fine art and commercial projects are unified in both style and theme; Shinn is continually expanding her hand-painted world at the intersection of modern Hawaii and surf culture. She hopes to contribute to a new era of modern Hawaiian and surf art that respects the history of the genres while re-imagining the landscape for a new audience.
Most recently, she has collaborated with HAVIANNAS, LESPORTSAC, VANS and VANS TRIPLE CROWN OF SURFING.